Digital study partner through and beyond studies
module.org helps students manage their studies and reach their study goals. Students can download study plans and keep track of grades and lecture times. Based on a deep learning algorithm, module.org suggests suitable Master programs for the student. With module.org, students always know their grade averages, which subjects they need to take, and they have an easier time finding a Master program that excites them.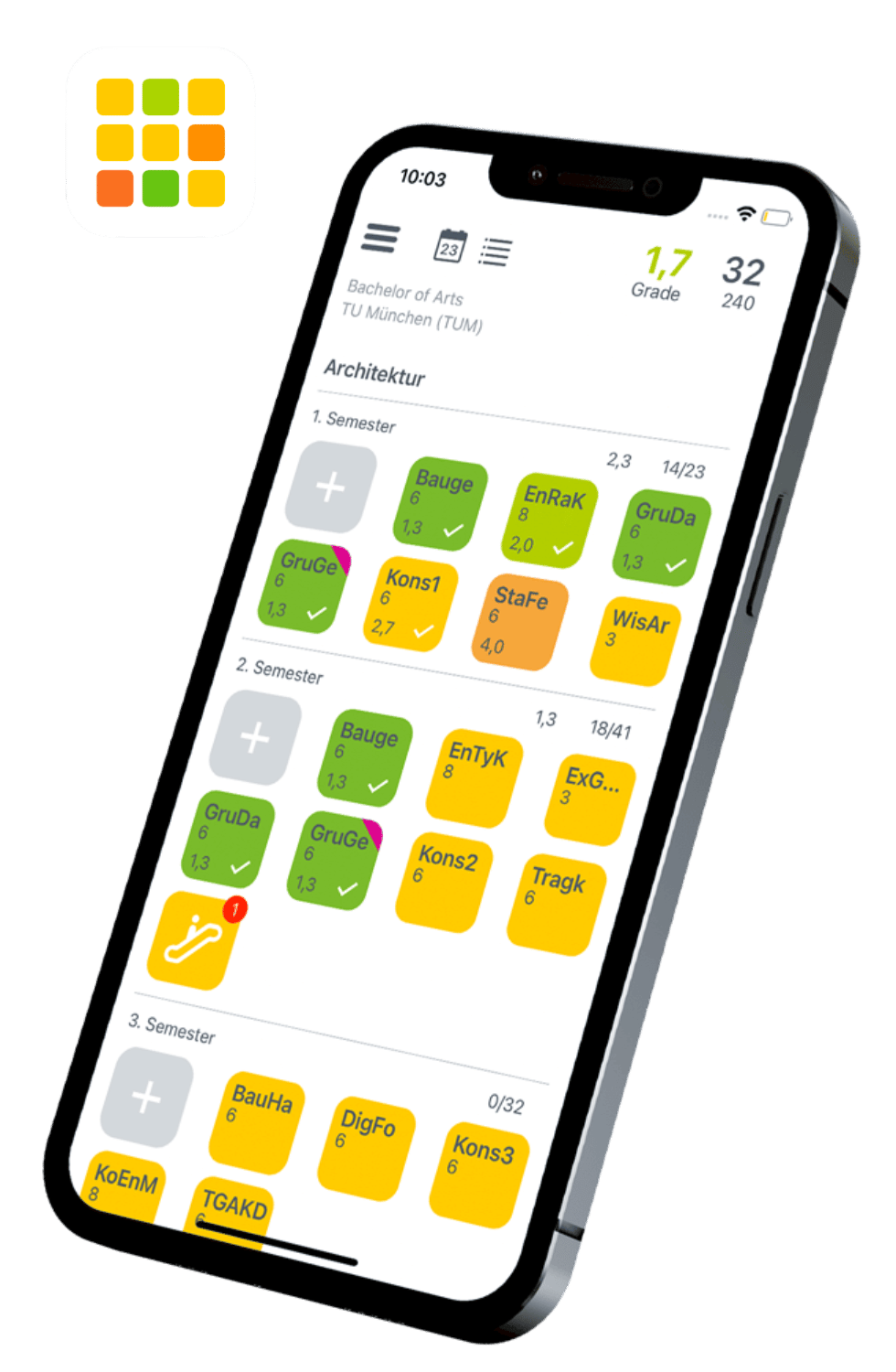 We wanted module.org to feel native to the platform it was used on. Therefore, the app's user interface was optimized for Android and iOS, respectively. Several complex features were integrated into the app: the implementation of a dynamic "drag & drop"-system, a fully functional calendar that can be synchronized with the operating system's own calendars and a synchronization function across multiple devices. We needed to make sure that these functions would be working 100% correctly once the app enters the market.
We developed the Android and the iOS app of module.org in collaboration with xStudy, Germany's biggest study provider. We worked closely with xStudy's CEO, Valentin Peter, and his team on a shared mission to help students achieve better study results and find their passions early in life. Weekly brainstorming sessions and regular usability tests with Valentin and his team were key to forming the intuitive user experience of module.org. We helped xStudy to turn their design drafts into a truly native Android and iOS app experience.
By now, module.org's comprehensive database lists over 18,500 degree programs at 650 university locations. The app is enthusiastically used among thousands of students. We also received great feedback from CEO Valentin Peter: "In addition to professional expertise, I particularly value personal commitment. I've been working with QuickBird Studios for two years now. They have always been reliable and extremely competent partners."
We keep maintaining and extending module.org together with xStudy. Since its first launch several new features were implemented, and we kicked off other new projects with Valentin Peter. We're looking forward to many more years of successful collaboration!